NTU WTO Moot Court Team achieved the semi-finalist in 2015-2016 ELSA WTO Moot Court Competition.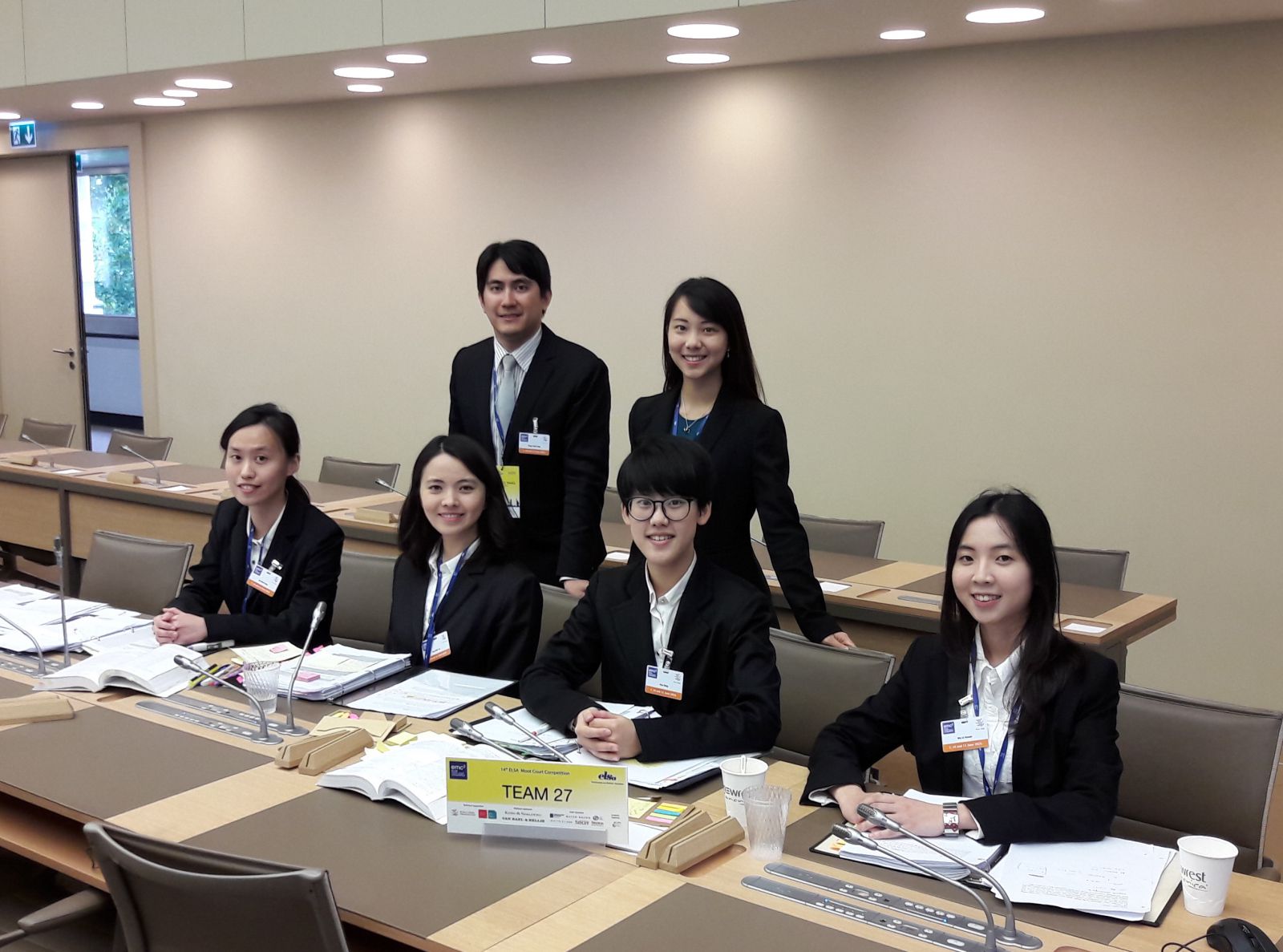 ---
The 2016 NTU WTO Moot Court Team, composed of Chih-Yu Lee, Ning Hsu, Li-Hsuan Wu, Wan-Ling Lin, had a remarkable performance in the ELSA WTO Moot Court Competition held in Geneva in June, 2016. The Team passed the vigorous elimination round and quarter-semifinal round, and it eventually achieved the Semi-finalist in the Grand Final Oral Round. The Team was also awarded the Award for the Highest Ranked Team from Asia Pacific, which is awarded to the team with best performance among Asia-Pacific teams. The winner and runner-up this year is Pontifical Xavierian University, Colombia and Queen's Faculty of Law, Canada. This is the 7th time that NTU team advanced to the Grand Final Round of this competition, with the runner-up for two times respectively in 2008 and 2011. Succeeding the excellent tradition founded by Professor Chang-Fa Lo and Professor Tsai-Yu Lin, the 2016 NTU Team stood out among the world's prestigious law schools under the effortless instruction by Yueh-Ping Yang and Chieh Chiu, former team participants in 2006 and 2015 respectively.
Congratulations to their outstanding achievement!